The Prayer Life of a Christian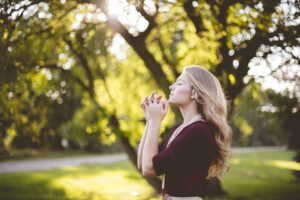 Prayer. As a Christian, just how important is prayer to you? Is it something you do often? Do you pray for others in need? For yourself, when you're desperate for His help? For world peace? For social justice? For your family and friends? We could go on and on, but as a Christian, we should all inherently know the importance of fervent prayer. Deep, meaningful, all encompassing and passionate prayer. Knowing that through Jesus, we all have access to the throne of God and in His name, miracles do indeed happen.
Prayer has been described as, "The most powerful weapon against trials we face; the most effective medicine against sickness and the most valuable gift you can give to someone you love." It's truly an incredible gift given to each of us. A supernatural power, second to none; combined with the infusion of the Holy Spirit who petitions on our behalf before the creator of all things. We all know the biblical verse, "For where two or three are gathered together in My name, I am there in the midst of them" (Matthew 18:20); it's a real game changer. He is right there listening to our petitions and praise while loving us, all-the-while, taking all appropriate actions, according to His will.
International Day of Collective Prayer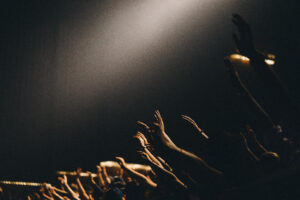 If we all know we possess this powerful gift and our petitions are taken directly to the Throne of God through our Lord and Savior, Jesus Christ, then, why aren't we using prayer more effectively? Sure, there are National Day of Prayer, prayers all across the world for one thing or another. But, why hasn't the collective and international community of Christians banded together, all at once and at the very same time, to pray for the exact same cause? Imagine the power of such a proposal! Whether it is praying for a major world issue that needs immediate intervention, or a 6 year old, "Little Bobby" who's dying of cancer at the local hospital; What might be the impact of millions of Christians, all across the world, praying for a common cause, all at the very same time?
Let's Pray Together for a Common Cause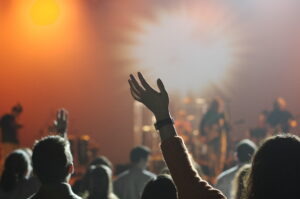 At Part of the Vine Ministries, along with your participation, this is exactly what will be done each and every month. We will help pick a worthy and imminent cause or an individual that needs urgent help, and collectively carry our petitions for help direct to the Throne of God on their behalf. We'll alter the time zone every month so it's fair to all involved. But, that means, depending on where you live in the world, some of us may have to set our alarms to get out of bed in time to be part of the collective group. All members of the Part of the Vine Ministries will be notified in advance and advised of the time and prayer requested. It will also be listed on our website, should an email be misplaced.
This ministry belongs to Jesus. Not us. We are simply responding to His call and acting as His messengers. We invite you to become a member of this dynamic movement and join us in helping change the world for Him.